About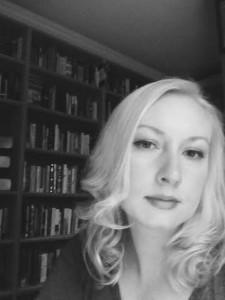 Cecilia Dockins is a native of Tennessee where she grew up fishing in the creeks and rivers deep in the backwoods of her hometown. She earned her B.A. in English from Middle Tennessee State University in 2010 and is a graduate of the Odyssey Writing Workshop.
She has passed instruments in surgical suites and slung drinks in bars. When not writing, she spends her free time digging through decaying boxes at local bookstores or the occasional barn for the forgotten, the lost, and the bizarre.
Cecilia lives with her husband, two parrots, and boxer pup in a subdivision which reminds her of Camazotz from Madeleine L'Engle's  A Wrinkle in Time. On rainy nights, she can hear the river calling.